The North Queensland Law Association was formed on 25 January 1959. The Chairman of their inaugural meeting was Mr W J Gillman who later became the first President of the Association. The North Queensland Law Association was the first Regional District Law Association outside of a major capital city and since its formation has continued to be one of the most active District Law Associations in Queensland.
One of the main functions of the North Queensland Law Association is to organise an annual conference which alternates between Mackay, Townsville and Cairns each year. Each year, the elected President of the Association generally practices in the district where the conference will be held.
The 2014 Offermans North Queensland Law Association Conference was a resounding success!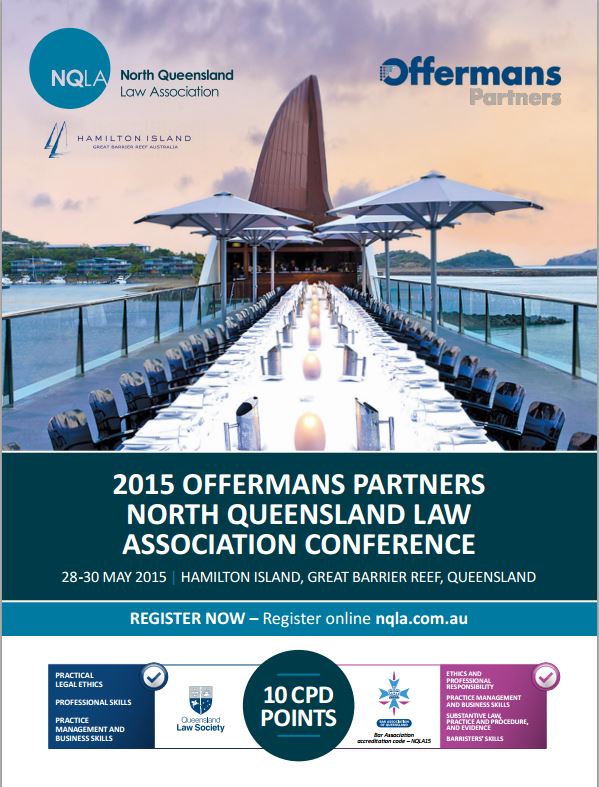 The next conference is set to be held on Hamilton Island on Friday, 29 May 2015 and Saturday, 30 May 2015.
A great line up of speakers and topics is taking shape so make sure you get in early.
The NQLA 2015 Office Bearers are:
President: Diane Ruhl
Vice President: Kristy Dobson
Treasurer: Samantha Cohen
Secretary: Leah Brown